Email address copied to clipboard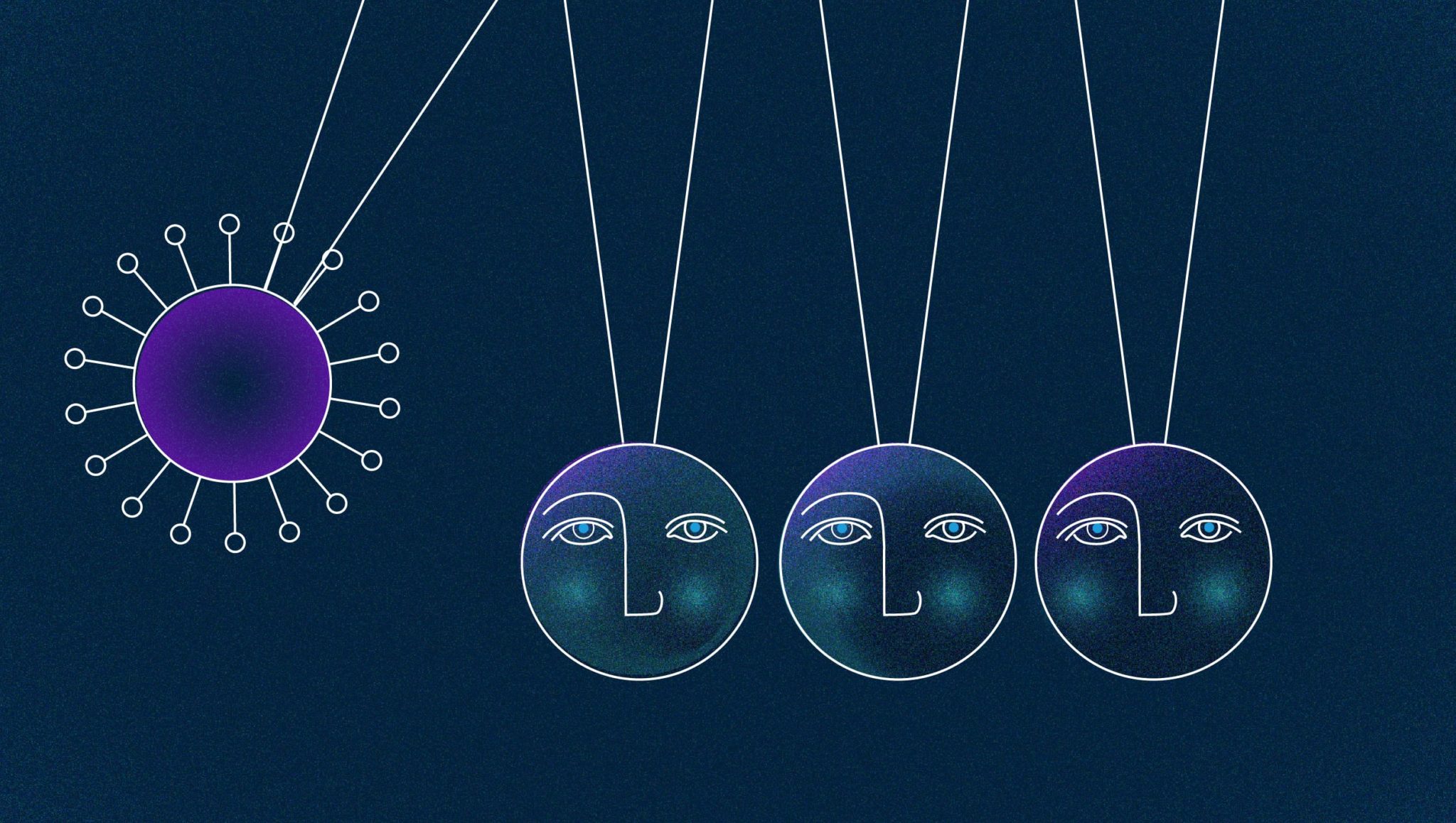 Behaviour change by design – Designing the citizen experience in a pandemic
Published by: Damian Cranney
|
8
min read
Design's role in human behaviour is a richly documented theme. A source of much debate over the years, how we might influence behaviour change has recently been brought into stark focus as we come to terms with the Coronavirus pandemic and adjust en masse to augmented lifestyles, likely to persist for some time.
In a business context, designers are often seen as 'agents of change'. Design shows up in an innovation context or on large-scale transformation programmes where the design team might find itself striving to understand the status quo to devise a new or better solution than the previous.
As Dieter Rams once said:
You cannot understand good design if you do not understand people; design is made for people.
Understanding the interface between human and machine is nothing new to designers but now global businesses, indeed, whole economies are becoming increasingly aware of the need to understand behaviour as a means to fuel innovation and progress. In this context, there are perhaps two conventional roles that design can play:
Designing better experiences
Influencing better behaviour
Designing a Better Experience
Much of our time as design teams working in innovation or transformation, is spent trying to understand the innate behaviour of people. This first mode assumes that behaviour is fixed but interaction with—or the experience a person has with a product or service—can be fluid.
'Designing a better experience' involves linking behavioural research to organisational goals. The hypothesis is: 'If I understand my customer (user, citizen or patient)… indeed, if I observe behavioural norms, I can identify and better serve a set of unmet needs by designing better product or service experiences. So the role of the anthropologist is tethered to the entrepreneurial goal of making services better for a specific group of people. By understanding human behaviour in all its messy reality, the service experience can be created or enhanced (ie. designed) to better serve customers.
Usually, this is a virtuous pursuit. Health professionals want to design more patient-centred services… Content companies want to design more audience-centred content, and so on. However, the role of research here can become blind-sided when the pursuit of wealth and shareholder value inspires design teams to create experiences so compelling, that behavioural responses can be the cause of negative outcomes.
Whilst 'behavioural economics' principles popularised by Daniel Kahneman, can illuminate both opportunities and unseen barriers for users, similar techniques can be used by ill-intentioned businesses to manipulate customers into buying products or hooking them on addictive services. Tristan Harris founded the Centre for Human Technology in the US to create more responsible practices in digital innovation. And closer to home, Martha Lane Fox is spearheading a similar charge with her 'Dot Everyone' think-tank.
Influencing Better Behaviour
The second role that design often plays is to create experiences that can inspire or influence new behaviour. This mode assumes that as before, the interaction or experience is fluid but so too, behaviour, is malleable also. Think about how 'Weight-Watchers' has been designed to influence millions of people to eat more healthfully, or how global not-for-profits design programmes that inspire contribution and participation.
The challenge to influence is similar to the former approach but distinct in that design's role here is not to soften or embolden an existing desire but to create an experience that can motivate new habits… change existing behaviour.
This approach is now described as behavioural design or 'nudging': a nascent field that creates an environment for people to make a decision or take action towards their goals. Nudging can be used to encourage a desired behaviour, build habits or stop unwanted behaviour. Inspired by the 'fast and slow thinking' theories of Nobel laureate Daniel Kahneman, 'nudging' was coined originally by US economist Richard Thaler who introduced the concept to public policy.
In his book of the same title, Thaler wrote:
By knowing how people think, we can make it easier for them to choose what is best for them, their families and society.
This approach has been popularised by the quantified self-movement… spearheaded by futurologist and founding editor of Wired Magazine, Kevin Kelly. Kelly's research documents the intersection between our natural instinct to measure and track our progress with the advances of cloud infrastructure and computation. Fast forward ten years from the movement's first mention and it's hard to imagine a world without Strava, Fitbit, Under Armour's Myfitnesspal and others. These services epitomise the nudge principle and a belief that experience design can inspire behaviour that is positive, more wholesome or just better.
In the public sector, this approach is becoming increasingly popular. Spain's National organ donor scheme is a good example — where an 'opt-out' system automatically registers citizens for organ donation unless they choose to state otherwise — as distinct from the opt-in approach currently used in the UK and Ireland. The Spanish system is one of the reasons that Spain is heralded as a global leader in organ donation.
Better behaviour by design
It's hard to remember another time when behaviour change has been needed more than now. Coronavirus has forced Buce Mau's prophecy of Massive Change and a global 'reset' whether we like it or not. When faced with a pandemic that continues to affect the lives of millions, the first half of 2020 has taught us a lot about our innate behaviour and biases.
The stakes are higher than ever — as being led astray by our biases, will undoubtedly lead to negative outcomes such as a sustained pandemic, further outbreaks, economic suppression… the list goes on.
By understanding the biases, we can influence behaviour, by design. Throughout the pandemic, we have seen many principles of behavioural economics play out daily. For example, the 'status quo bias' makes it harder for people to change their hand-washing habits. The 'optimism bias' and the 'availability bias' impact the calculations young people make on the probability of getting sick or potentially dying. Meanwhile, 'cognitive overload' and 'decision fatigue' for parents trying to balance work, family and other responsibilities can cause them to forget simple tasks like washing hands and disinfecting grocery shopping. I for one can testify to this… and how many of us have been in conversations where someone has proffered — "I'm done with Coronavirus", or some other weary submission?
In our current situation — where the infection curve has flattened thanks to restrictions — lifting harsh measures can produce a false sense of security that can worsen some of these biases, causing us to take even fewer precautions. Design teams that adopt a human-centred approach are best placed to deal with this wide scope of behaviour and create services that will ultimately produce better behaviour that can keep us safe.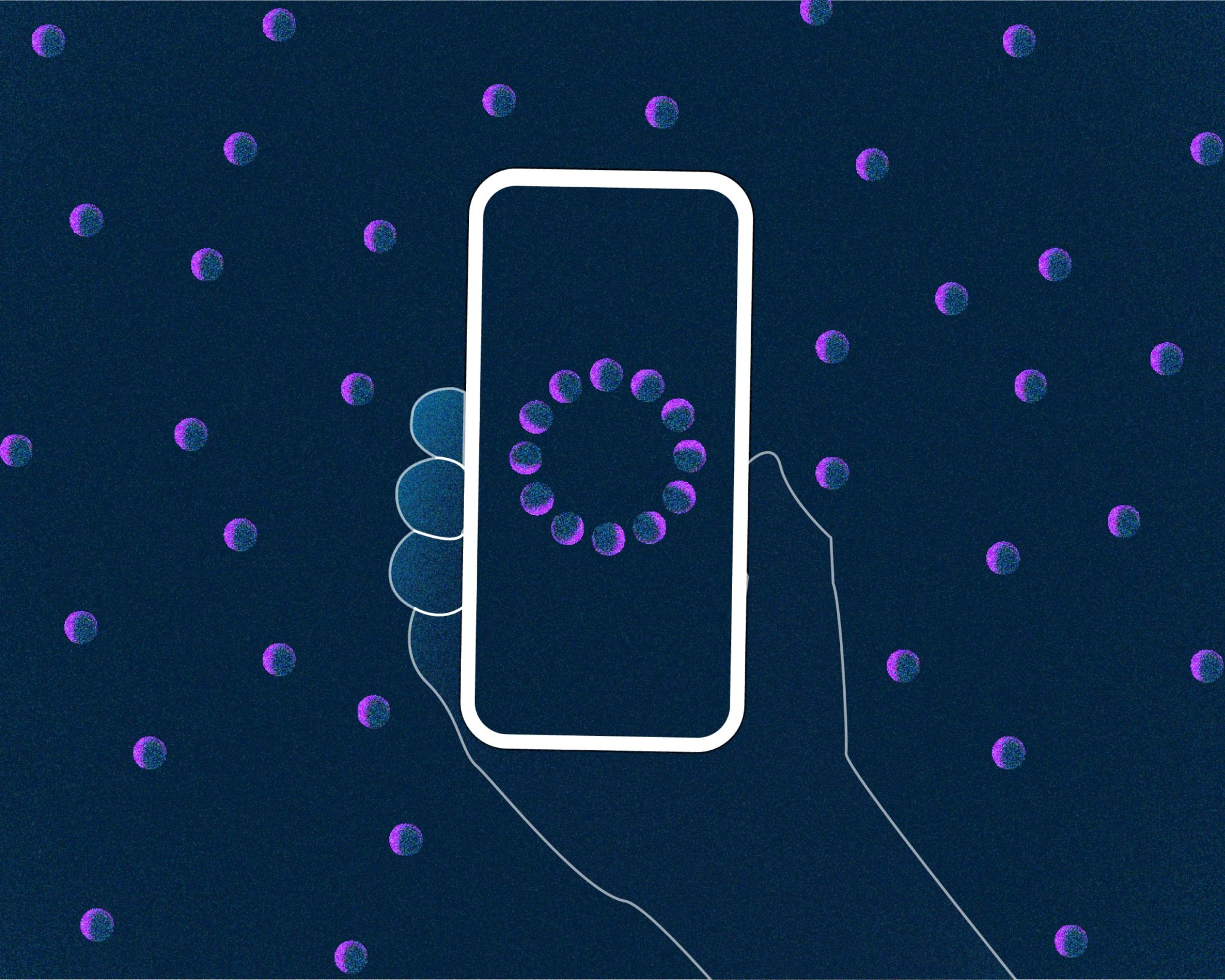 At Big Motive, we have been working closely with the Department of Health on Northern Ireland's response to COVID-19. Witnessing much of this first hand, we began with the objective of diverting citizens from placing anxious calls to GPs to an app that provides advice and direction on what to do, when, and for how long to self-isolate in the event of experiencing symptoms. By providing essential information and direction, the app effectively frees up GPs, out-of-hours GPs and the 111 service, for patients struggling with other conditions or more serious symptoms. With continuous research en route to 100k downloads, we've learned a lot about the need for simple communications and inclusive design to counteract a curious blend of widespread anxiety and fear that dissolves over time into apathy.
The HSCNI Symptom Checker will now make way for Northern Ireland's Contact Tracing service. We've been working with Irish development firm, Nearform and the Department of Health to design a service that addresses the needs of society but most importantly, builds on the behavioural insights from our research.
Just downloading the app is not enough. Contact Tracing requires a critical mass to achieve effectiveness so we set out to create an experience that can attract a cohort of early adopters and engaged citizens in the hope to nudge the wider population. A research study carried out by Coglode, calls this principle, the '25 Percent Rule':
Whether it's 10 or 10,000 people, changing the behavior, beliefs or norms of an entire group is hard, but… we actually only need to convince 25% to start a persuasive domino effect.
Massive change is happening. We're living through it right now — and it remains to be seen how we'll adapt to certain new world order. But we can start by focusing on the needs of people — friends, family, customers, citizens.
Behavioural economics argues that usually, we don't make rational choices — that our behaviour is influenced by an array of factors such as social norms, environment, relationships and cognitive biases. When designing new services, particularly ones that can impact our day-to-day experience, the more we understand the messy reality of most people's lives, the better the chance we'll have of positively impacting public health and wellbeing.
And if we appreciate that people and their behaviour is fluid and therefore susceptible to change, we can design new services that can provide a safer experience… and hope to influence sustainable, better behaviour. Behaviour, changed by design.
Interested in design for change?