Email address copied to clipboard
Department of Health NI
Designing an award-winning contact-tracing service to fight the pandemic
A citizen-centred approach to designing Northern Ireland's digital contact tracing app. The world's first working cross border solution and first contact tracing app for usage by 11 - 17 year olds.
Problem
We were engaged by Health & Social Care in Northern Ireland to co-design a contact tracing proximity app that would be safe, secure, reliable and user friendly.
Approach
We worked with the Department of Health, Nearform and Expleo to design a world-leading solution for Northern Ireland. At the earliest stage possible, prototypes were designed and tested with the public, senior stakeholders and human-rights organisations. This truly human-centred approach enabled us to gather vital feedback and insights which could be implemented iteratively before the final public-facing version was agreed.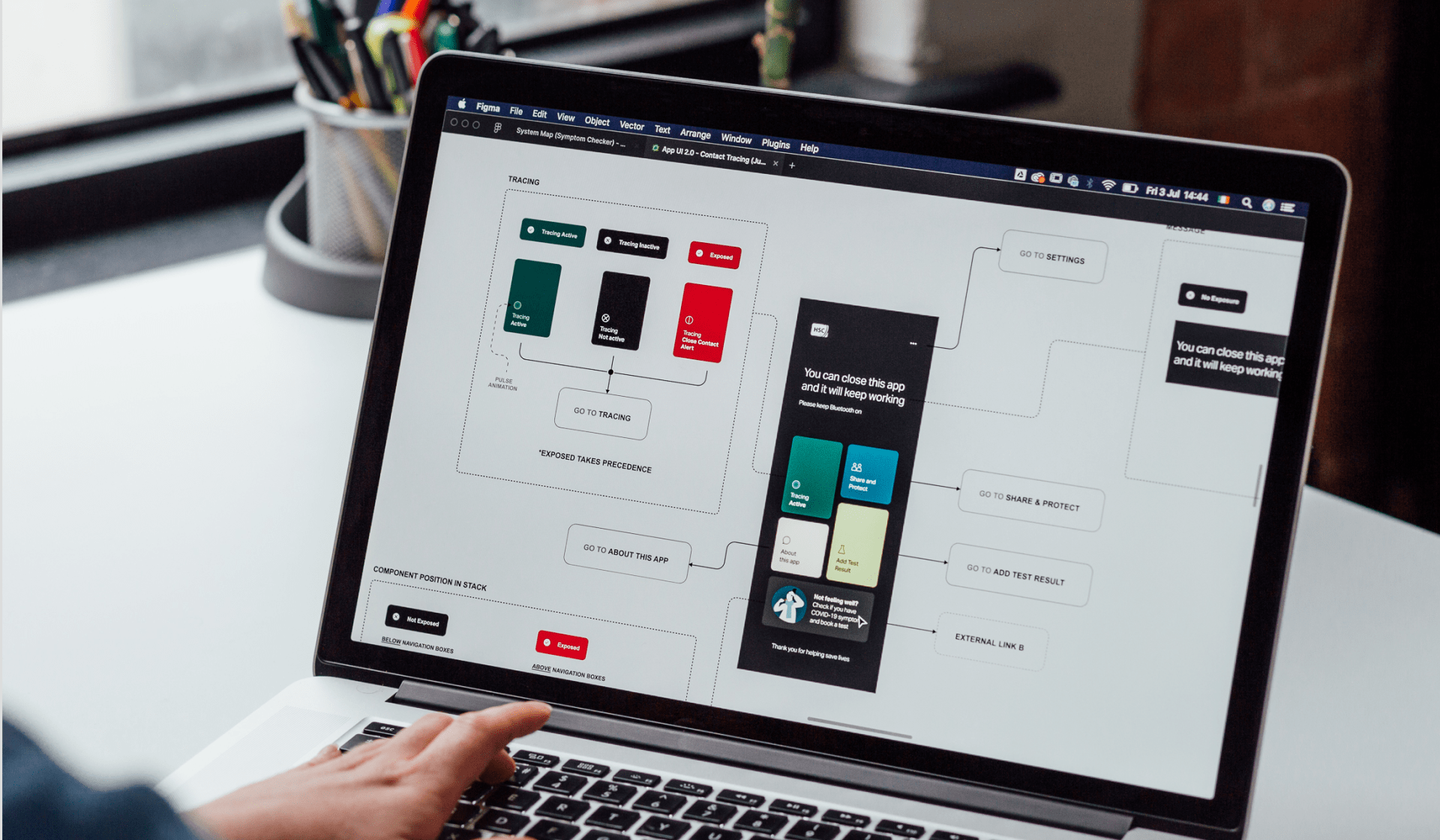 Outcome
The app works by notifying the user automatically if they have been in close contact with an app user who has added a positive COVID-19 test result to their app. Users will not know who, when or where they have come into contact with the person with COVID because the app never collects this information and will never know users' identity or location.
The app uses the 'Exposure Notification API' developed by Apple and Google in a joint effort to help governments and health agencies reduce the spread of COVID-19 through contact tracing and is now available now on both the Apple App Store and Google Play Store.
Update
To date, STOPCovid NI has more than 400,000 downloads across both iOS and Android and this number is expected to rise, following the realise of Version 2. As another world for Northern Ireland, V2 is the first contact tracing app to be useable by 11-17-year-olds.
Utilising a citizen-centred design approach once more, we recruited a cohort of users between this age bracket from all over Northern Ireland to get involved in a series of user interviews and research. Conducting this research, enabled us to gain the exact insights we required to create the best solution possible for this age group.
Version 2 includes a tailored onboarding process, age-appropriate information and encouragement throughout all stages to speak to a parent or guardian. Children will be able to use the app in a way that ensures anonymity and allows them to play their part in preventing the onward spread of COVID-19.