Email address copied to clipboard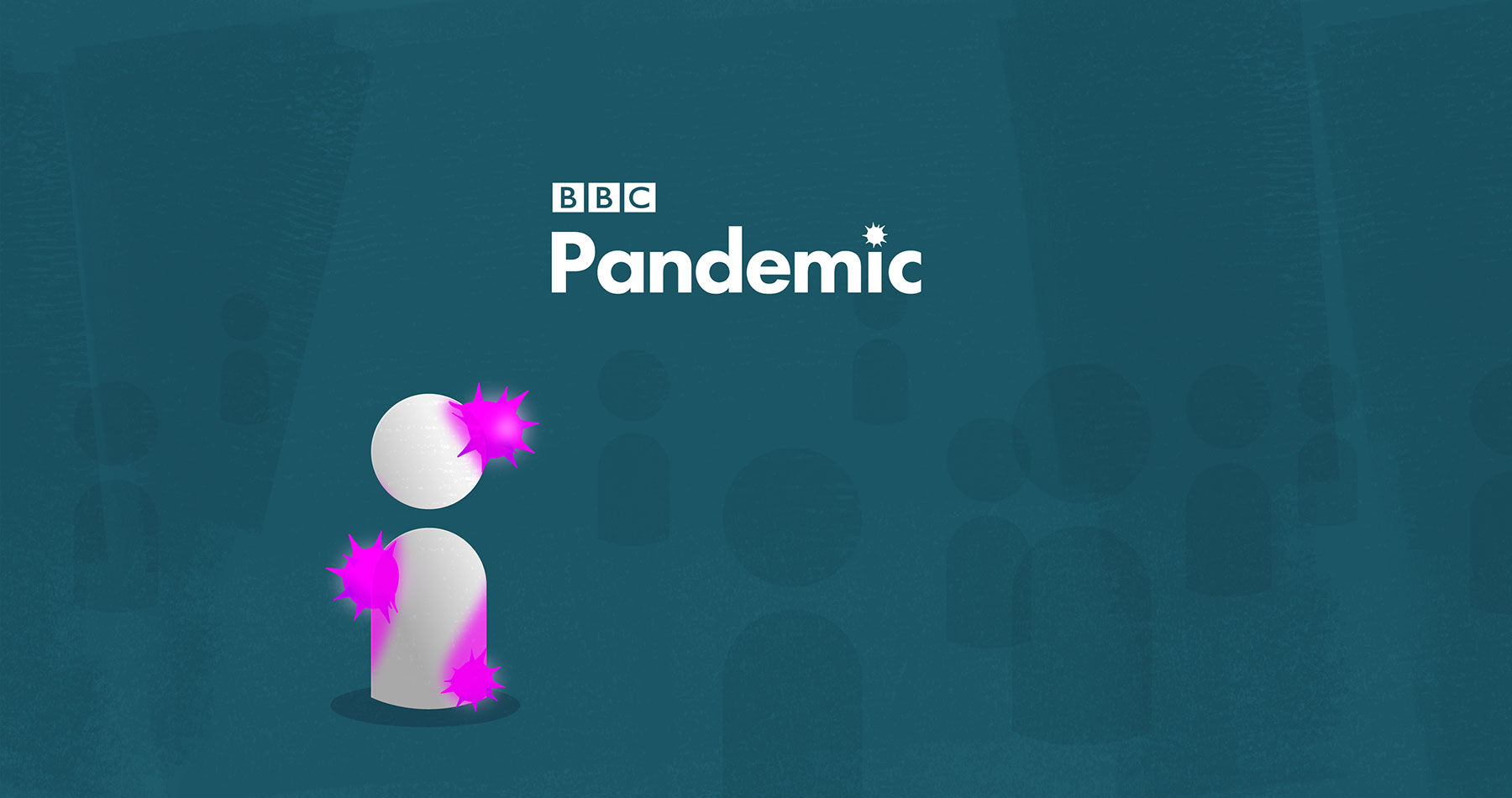 BBC Pandemic – Design for citizen science
Published by: Big Motive
|
4
min read
Big Motive, a Belfast-based design and innovation studio has created a unique mobile application for a major new social experiment led by BBC.
The product is central to a nationwide documentary produced by London production company, 360 Productions. The project aims to measure the effects of a simulated deadly flu outbreak.
Big Motive worked with 360 to develop the citizen experience and mobile application that will carry the host contagion and infect participants mobile devices. The show entitled, 'BBC Pandemic' is set to air on BBC4 in spring 2018 and the team are currently creating data visualisations from the live citizen experiment. The app features prominently in the documentary as do the data visualisation created by Big Motive.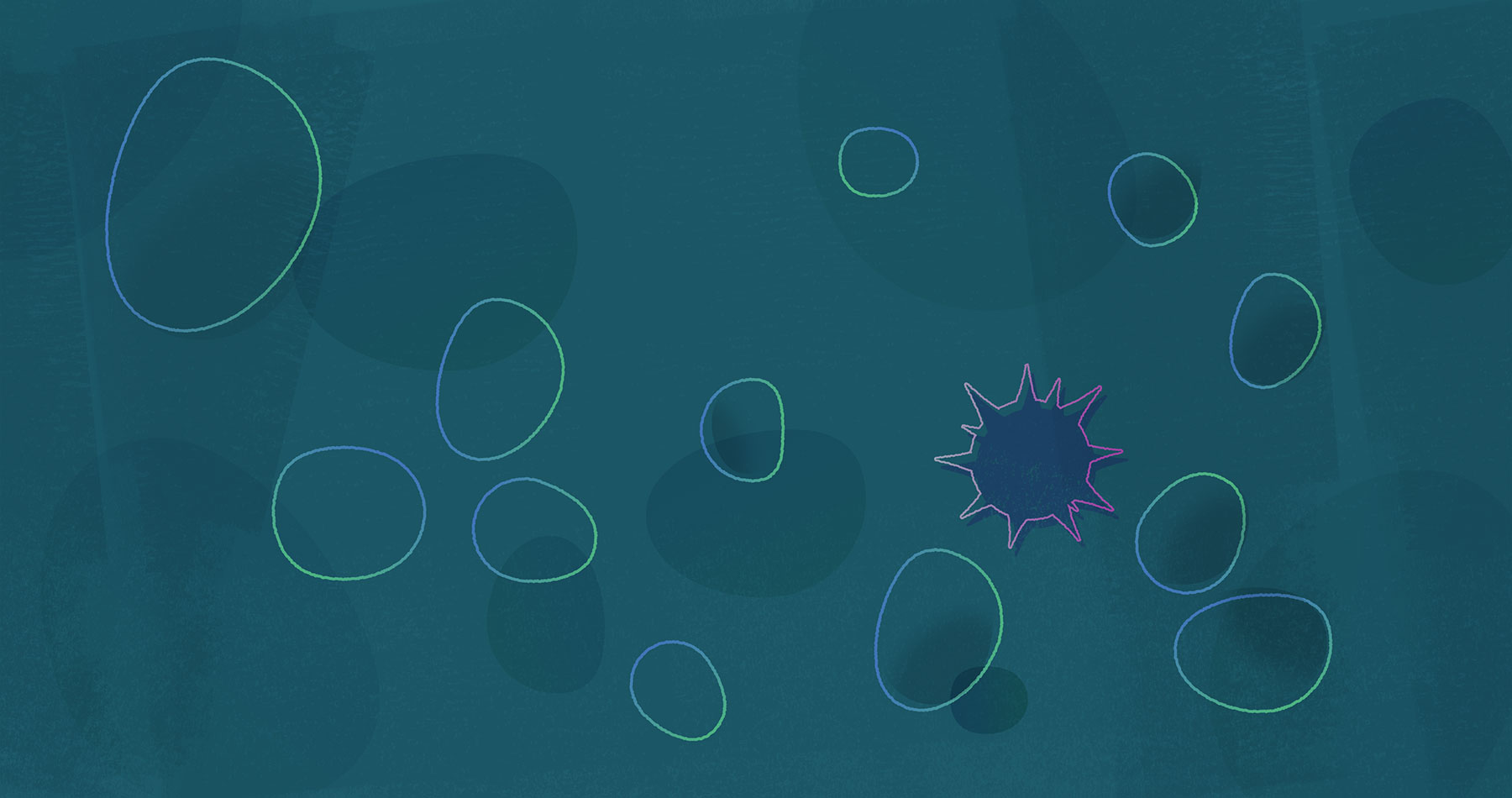 "We're delighted to have worked with 360 Productions on this landmark research study and TV documentary. We really enjoyed designing an experience that feels authentic whilst providing enough security to ensure we get as many people to participate as possible."

Stephen Shaw, Big Motive's UX Partner.
Asking the general public to submit to a major study exploring the effects of a deadly flu is quite a unique design challenge. We're looking forward to seeing the results go on air in the New Year.
Press Release: 360 Production, 27th Sept 2017
We want to let you know about a groundbreaking, ambitious and potentially life-saving citizen science event, commissioned by the BBC, which is set to launch on 27th September and will appear in a feature-length documentary in early 2018.
One hundred years ago an outbreak of Spanish Flu was responsible for killing up to 100 million people globally. Today, a pandemic influenza still tops the UK Government Civilian Risk Register.
Key to containing the spread of any infectious disease is understanding how it might spread. Mathematical modellers use data on how we travel and interact with each other to build 'dynamic epidemic maps' which predict how a disease may spread through a population and inform health policy and emergency response plans.
UCL mathematician Dr Hannah Fry is launching BBC Pandemic – a free mobile phone app which will collect a new gold standard dataset with the aim of improving the accuracy of these models.
From 27th September, anyone with a smartphone will be able to download the BBC Pandemic app for free from Google Play and the App Store. Contributions to this major citizen science event are entirely anonymous. The App will use GPS technology to track users' approximate location (to the nearest km squared) over a period of 24 hours. At the end of the 24 hours, users will be asked about who they interacted with during this time.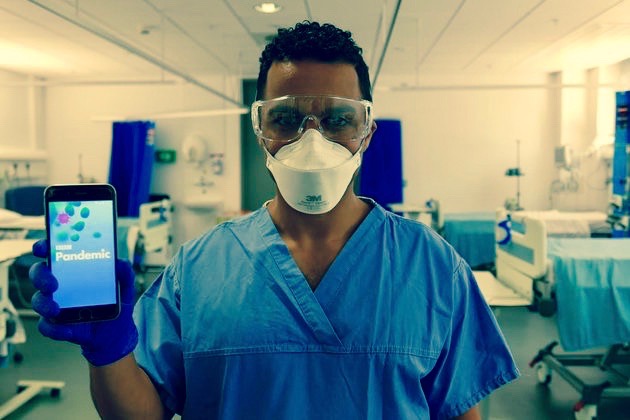 If 10,000 people take part, a new gold standard data set will be achieved, an invaluable resource for infectious disease modellers. We're inviting people of all ages living across the UK to take part in a citizen science event that gives them the power to help protect our society against future pandemics, without even trying.
BBC Pandemic has been commissioned as part of a feature-length science film for BBC Four presented by Dr Hannah Fry and Dr Javid Abdelmoneim which is being produced by 360 Production. It will be broadcast in early 2018, commemorating the centenary anniversary of the lethal Spanish Flu pandemic.
The project is being undertaken in collaboration with researchers at the University of Cambridge and The London School of Hygiene and Tropical Medicine. This will be the first-ever virtual life-saving pandemic.
More information can be found on our website: www.bbc.co.uk/pandemic
"Nobody knows when the next epidemic will hit, how far it will spread, or how many people will be affected. And yet, because of the power of mathematics, we can still be prepared for whatever lies ahead. Maths is a powerful ally in the fight against pandemics."

Dr Hannah Fry
The BBC Pandemic Team.
Interested in citizen-centred design?