Email address copied to clipboard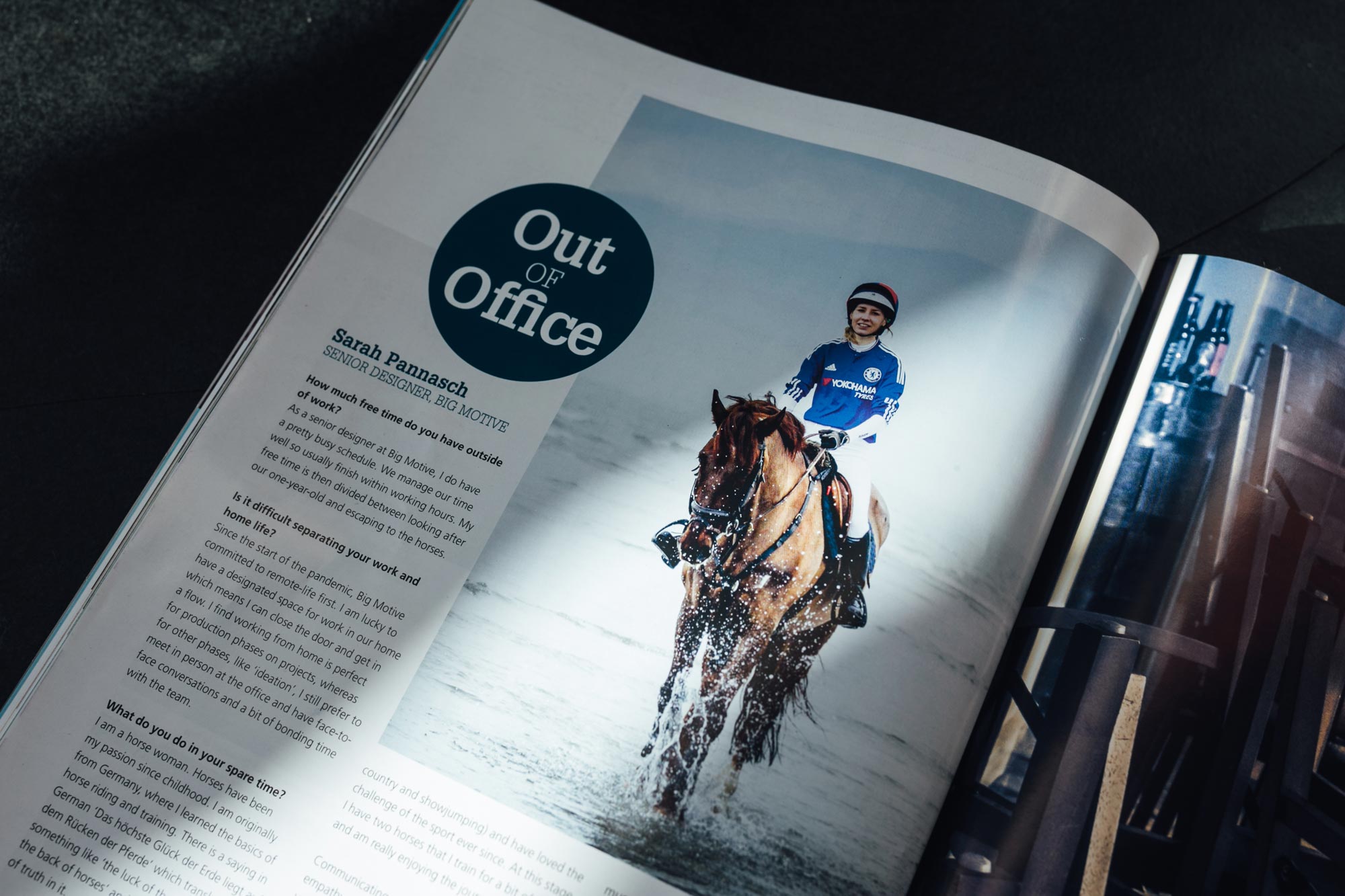 Out of Office – Sarah Pannasch
Published by: Sarah Pannasch
|
3
min read
Senior Designer at Big Motive, Sarah Pannasch recently featured in Ulster Business as part of their Out of Office series.
How much free time do you have outside of work?
As a senior designer at Big Motive, I do have a pretty busy schedule. We manage our time well so usually finish within working hours. My free time is then divided between looking after our one-year-old and escaping to the horses.
Is it difficult separating your work and home life?
Since the start of the pandemic, Big Motive committed to remote-life first. l am lucky to have a designated space for work in our home which means I can close the door and get in a flow. I find working from home is perfect for production phases on projects, whereas for other phases, like 'ideation', I still prefer to meet in person at the office and have face-to-face conversations and a bit of bonding time with the team.
What do you do in your spare time?
I am a horse woman. Horses have been my passion since childhood. I am originally from Germany, where I learned my foundations around horse riding and training. There is a saying in German "Das höchste Glück der Erde liegt auf dem Rücken der Pferde" which translates as something like "the luck of the earth lies on the back of horses" and for me that has a lot of truth in it.
Before I started to work full-time as a designer I worked with two horse trainers in Lisburn (Vumba Stables) and got to learn about training young horses. I got the chance to pick up some competitive riding in Eventing (a horse and rider triathlon across dressage, cross-country and showjumping) and have loved the challenge of the sport ever since. At this stage, I have two horses that I ride for a bit of fun and really enjoy the journey with them. So far I have never owned a horse but through working with many different ones I had to stay able to adapt to each individual and improve all the time.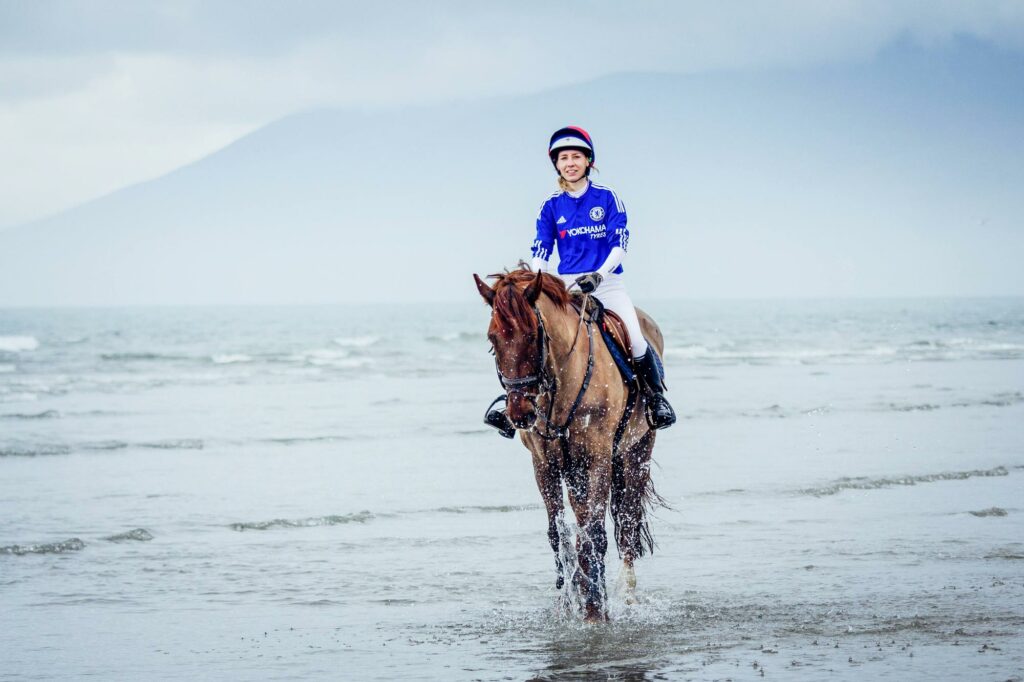 Communicating with horses demands empathy, truly listening and taking yourself less seriously – I find myself using those skills in my work as a designer, when you create a solution for a complex problem you have to try and understand what that person/user needs.
Riding is the perfect contrast to my profession, I get to be outside, get my hands dirty, and focus entirely on the animal while being away from screens, it is for me what others get from yoga, it clears my head.
Horses have the skill to teach me about myself, my strengths and my weaknesses but give me the opportunity to have moments of incredible happiness when some non-verbal communication between us happens.
Is there something you'd like to start doing or take up?
There is so much to do and learn but not enough hours in a day! Family, friends and horses are my priority for now. 
It's holiday time – where are travelling to?
I have had a couple of trips home to Germany this year and we are not planning anything else. We do tend to get a lot of visitors over the summer though which makes being at home just as nice.